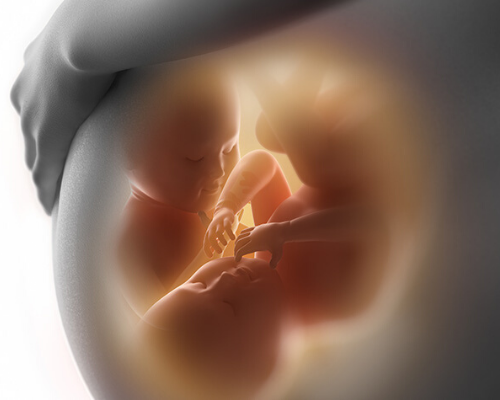 What is high-risk pregnancy?
Pregnancy-associated with Thyroid problems, High blood pressure, Diabetes, multiple pregnancies (Twin pregnancy, Triplet Pregnancy), and also when pregnant at an age of more than 35 years. They need extra care to ensure the delivery of a healthy Baby along with the good health of the mother. In such cases, Dr. Deepika Doshi is the best doctor for high-risk pregnancies.
Pregnancy is also categorized as High-Risk Pregnancy when the mother is suffering from diseases of kidney disease, epilepsy, heart valve problems, sickle cell disease, asthma, lupus, and rheumatoid arthritis
Fetus having Down syndrome, Infection with TORCH group, recurrent abortions or miscarriages, previous fetal demise deaths also include as a high-risk pregnancy.
What are the Precautions taken for a high-risk pregnancy?
It is important that you see a gynecologist prior to falling pregnant, in order to make sure that everything is going well before you embark on pregnancy (in case of a previous miscarriage, preexisting medical condition)
High-risk pregnancy will need regular checkups & regular follow-up & investigation so that the outcome for you and your baby are the best.
High-risk pregnancies require management by a specially trained gynecologist to help ensure the best outcome for the mother and baby.
Maternal Age: One of the most common risk factors for a high-risk pregnancy is the age of the mother-to-be. Women who will be under age 17 or over age 35 when their baby is due are at greater risk of complications. The risk of miscarriage and genetic defects further increases after age 40.
Medical Conditions that Exist Before Pregnancy: Conditions such as High Blood Pressure, lungs, kidney, or heart problems; diabetes, autoimmune disease, or chronic infections such as human immunodeficiency virus (HIV) can present risks for the mother and/or her unborn baby.
Pregnancy-Related Issues: Often pregnancy is classified as high risk because of issues that arise from the pregnancy itself and that have little to do with the mother's health. These include:
Premature Labor is labor that begins before 37 weeks of pregnancy. Dhanvantari Hospital has the best doctor for high-risk pregnancies. Although there is no way to know which women will experience preterm labor or birth, there are factors that place women at higher risk, such as certain infections, a shortened cervix, or previous preterm birth.
Fetal problems, which can sometimes be seen on ultrasound. Approximately 2% to 3% of all babies have a minor or major structural problem in development. Sometimes there may be a family history of fetal problems, but other times these problems are completely unexpected.
Multiple births mean you are carrying more than one baby (twins, triplets, quadruplets, etc.). Multiple pregnancies, which are more common as women are using more infertility treatments, increase the risk of premature labor, gestational diabetes, and pregnancy-induced High Blood Pressure. If you are also searching for the best doctor for high-risk pregnancy then contact us now we assure you the safest delivery. Book your appointment with Dr. Deepika Doshi