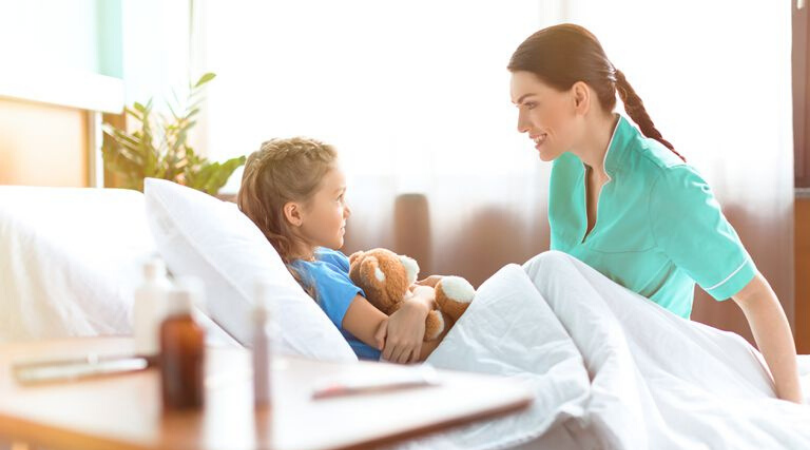 Children Hernia
Dhanvantari Hospital provides safe and affordable Hernia Operation in Borivali. COMMON PEDIATRIC SURGERY CONDITIONS TREATED AT DHANVANTARI HOSPITAL ARE:
PHIMOSIS: Treatment for phimosis is done at Dhanvantari hospitals by the best pediatric surgeon in Mumbai, Dr. Bhavesh Doshi.
Phimosis is the condition of inability to retract the prepuce which is normal up to 2 years of age. Circumcision is the surgery performed at Dhanvanatri hospital. A child can be discharged the same day.
UNDESCENDED TESTIS: Also known as cryptorchidism. It is the failure of the testis to descend into the scrotal sac. There is a possibility of the testis to descend spontaneously up to the age of 6 months Delayed surgery has the potential impairment of fertility in adulthood and increases chances of testicular cancer.
Open orchiopexy is the surgery performed when the testis can be felt in the inguinal region. In orchiopexy, a small incision is taken and testis is guided through it from the inguinal region to the scrotal sac. Laparoscopic orchiopexy is performed if the testis is not felt in the inguinal region.
HYDROCELE: Hydrocele occurs in children is due to the seeping of fluid from the abdominal cavity into the scrotal sac. Surgery has to be performed if hydrocele persists after the age of 2 years.
INGUINAL HERNIA: Hernia occurs when abdominal contents protrude into the scrotum. This occurs in both children and adults. However, in children, it has to be surgically treated urgently as it might not get reduced and lead to intestinal obstruction. Dhanvantari hospital offers surgical treatment for hernia with the child fit to go home on the same day. Contact Dhanvantari Hospital for a safe and affordable hernia operation in Borivali. Call Now: 9324263464 / 22 28338378