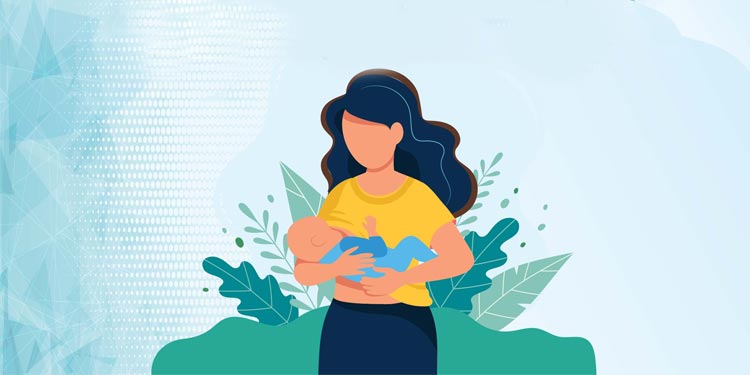 One of the greatest joys of being a woman is the ability to bear children. It's the most magical day in a woman's life when she becomes a mother. Motherhood isn't easy. We understand your life takes a colossal turn the moment you find out you are expecting to give birth. Dhanvantari hospital is a delivery hospital in Borivali (west) at factory lane where we take care of you and be a part of your journey from delivering a baby to postnatal care.
Dhanvantari hospital is a normal delivery hospital located in Borivali. One can conveniently reach Dhanvantari hospital- Maternity hospital without any difficulty from Borivali Railway station at a prominent location close to S.V road. Address:  Dhaval apartment, Factory Lane, near Railway Station, Bhatt Chawl, Mini Zaveri Bazaar, Mhatre Wadi, Borivali West, Mumbai, Maharashtra 400092. The delivery cost is kept very affordable so as to provide best facilities to all sections of society.
Expecting mothers should choose Dhanvantari hospital as they can be certain they will receive the highest quality of specialists. One of the leading Gynecologist, Dr. Deepika Doshi M.S Obstetrician and gynaecologist visits Dhanvantari Hospital.
Dhanvantari hospital – Delivery hospital is well equipped with advanced technology. The staff is affectionate and cordial towards all the patients, where a mother not for a second would feel uncomfortable or away from home. At Dhanvantari hospital you will only find the best and most experienced team of doctors.
Dr. Deepika Doshi our leading delivery doctor is a Gynecologist, Obstetrician, and Laparoscopic Surgeon (Obs & Gyn). She is a Gold Medallist in post-graduation. She is one of the most attentive, caring, and affectionate doctor. She is meticulous and extremely cooperative with her patients.
Dhanvantari Hospital-  Delivery hospital in Borivli has delivered 1000 plus babies up to now though normal deliveries are preferred over C section. In case of emergencies, we have apt facilities for C Section along with OT room. Painless delivery is also conducted at the hospital using epidural anaesthesia. Other facilities available at dhanvanatari include treatment of Fibroids, Infertility treatment, Safe abortion, MTP (medical termination of pregnancy), Hysterectomy (removal of uterus), Hysteroscopy, treatment for blocked tubes etc.  The nursing staff is extremely co operative and friendly and understands exactly your requirements during labour.NST testing, Vacuum suction facility available. Blood services if required can be arranged from nearby blood bank. In house, pharmacy available. All safety norms and guidelines for delivery hospital adhered to providing the safest birth environment.
An Expecting mother need not worry about her pregnancy journey. At Dhanvantari we conduct Pregnancy Yoga classes, lactation consultation, Garbh Sanskaar, newborn baby photoshoot with parents thus making the event pleasant and memorable.
Extremely competent gynaecologist , helpful and co-operative nursing staff, full fledged delivery hospital, top notch facilities, reasonable cost for normal delivery/ Caesarean section has made Dhanvantari hospital the best maternity hospital in Borivali .
For appointments call: 9324263464
Visit us on https://dhanvantarihospitals.com/